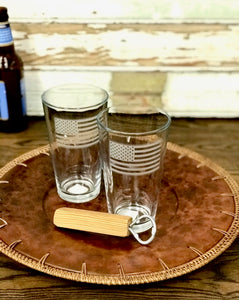 Pint glass has been etched with the outline of the American flag.

Image is permanently etched into the glass using a sandblasting method. Sandblasting creates a smooth, engraved surface without sharp edges and allows for a deeper etch.

This pint glass holds 16 ounces of liquid and is dishwasher safe.



Made in Wilmington, NC