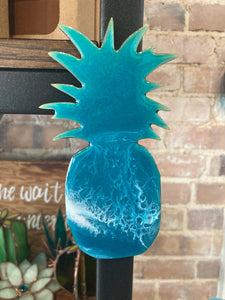 Multiple layers of resin are poured onto a laser cut plywood pineapple, creating a one of a kind beach magnet. 2 magnets have been glued to the back.

Due to the nature of resin, each magnet is slightly unique, making them truly one of a kind.

Measures: 3" wide x 5.5" tall | Made in Lumber Bridge, NC.