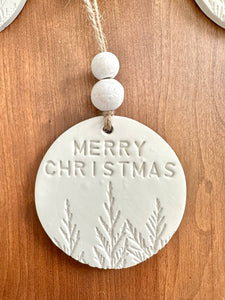 These are handmade in a NC studio so each ornament is unique --  No two ornaments will be exactly the same!
Handmade out of Polymer Clay.
Embossed with evergreen detailing.
Hand stamped words.
Each ornament will come with a natural twine string and 2 white distressed wood beads.
Measures: - 3.5" H x 3.5" W x 0.2" D 
Made in Summerfield, NC.